Spiced | New York Shuk x Arthur Street Kitchen Dinner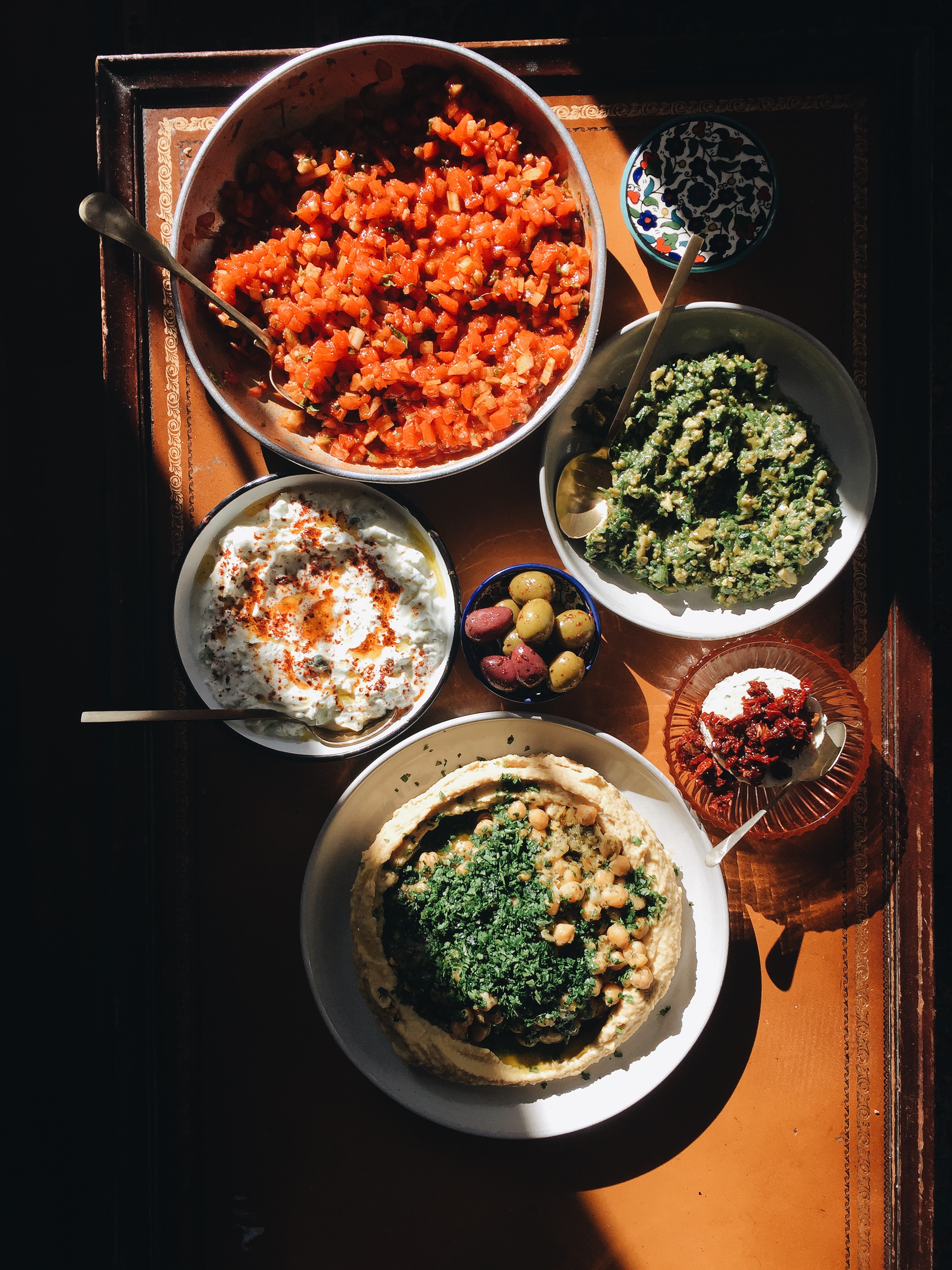 Spiced | New York Shuk x Arthur Street Kitchen Dinner
Saturday 10 December 2016
Bedford Stuyvesant, Brooklyn
(exact address will be supplied after booking)
Dinner from 7.30pm - 10pm
Spiced is the long awaited collaboration between friends New York Shuk and Arthur Street Kitchen. Join us as we celebrate the flavor-filled world of cooking with spices, from New York Shuk's signature and inventive use of harissa and middle eastern spices, to Arthur Street Kitchen's bold approach to well-seasoned, big flavored salads. On the plate, you will savor a multi-dimensional approach to spice, without the fire, but brimming with flavor. We will be serving a variety of spiced salads and vegetable dishes, along with New York Shuk's unrivaled handrolled couscous (hint: it's like no couscous you've ever tasted before!).
Spiced is a family style multi-course gathering for up to 20 people and is completely vegetarian. The ticket price includes all food plus wine/non-alcoholic beverages.
This dinner is part of our Neighborhood pop up series, where we will hold food events to celebrate community and the special connection which occurs when people, strangers and friends alike, bond over food. We hope to share food and conversation with you soon.
The dinner is located at New York Shuk's kitchen in Bedford Stuyvesant. Exact address will be provided after purchase.
Some notes about your purchase:
We can cater for vegan and gluten-free, but we cannot accommodate all dietary requirements. If you have any questions, please email hello@arthurstreetkitchen.com.
Tickets are non-refundable, though can be used as credit against future events. If we have a wait list for the event, and can fill your spot without loss, we will happily refund your ticket price.
This is a lunch for 20 people only. We will take a wait list once all seats have been sold.
sold out